Seniors


Senior Men's Cricket 2018/2019
This season is shaping up to be an exciting season as the club's top team has been promoted to the Premier Reserve competition. This grade will give our players an opportunity to test themselves against a very high level of cricketers and we expect to compete strongly at this new level.

Our medium-term goal is to have a full Premier side by 2021/22 and achieving this goal will require continued hard work both on and off the field. The club aims to provide opportunities for all players to participate in cricket and we welcome both social and serious cricketers to join our ranks as we strive towards becoming a Premier Club. Our long-term goal is to become one of the strongest cricket clubs in Auckland. Join us on our mission...

Hibiscus Coast Cricket Club plans to enter the following Senior grades for 2018/19:
Premier Reserve
6th Grade
7th Grade
Presidents
Sunday Social T20 Grades
Home grounds: Our home games are played at Metro Park (Millwater), Victor Eaves (Orewa), Stanmore Bay, and Gulf Harbour.
Practice facilities: An outdoor 4-lane net facility at Metro Park in Millwater.
2018/19 Season Subs:
| | |
| --- | --- |
| Grade | Subs |
| Senior Grade Cricket | $290 |
| Senior Grades - Students | $190 |
| Senior T20 Sunday Grade | $160 |
| Presidents (& players over 40) | $160 |

Registrations are now open for Premier Reserve, Grade Cricket, One Day Grades, Presidents and Sunday Twenty20 Grades.
2018/19 Season Draws
The season starts October 20th -- click here for the 2018/19 season draws.
2018/19 Playing Conditions
Full details of the Playing Conditions for the 2018/19 season:
Scoring
CricHQ will be used as the Auckland Cricket Competition Live Scoring System for the 2018/19 season.
The results of all games must be entered in CricHQ by 5pm on the Monday after the weekend of play.
Terms and Conditions 2018/2019
Hibiscus Coast Cricket Club enforces a no pay no play policy. All Memberships must be paid in full prior to the first game of the season. If you would like to pay directly to our Bank Account, please make arrangements with the Club Manager to have payments made in full prior to the 19th of October.
Bank Account Name: Hibiscus Coast Cricket Club
Bank Account Number: 12-3046-0237170-00
Reference: Your Name
The club's aim is to provide opportunities for all players to participate in cricket at our club where possible. We are therefore prepared to assist players/families should subscription costs create a barrier for players. Please contact the club manager, in confidence, to discuss your situation and we will look into options to assist you.
All Senior memberships include $10 building levy
All memberships receive a club cap as part of membership.
Health and Safety compliance requires all players to purchase their own abdominal protectors.
All members are required to purchase a club playing shirt.
All players required to wear correct club shirt and cap for 2017/2018 season.
High School Senior Grade Cricket category only applies to school students who play during holidays and are not registered in any junior grades. Juniors registered with the club for all junior grades, except COO only, play senior cricket for free.
All registered senior grade cricketers are eligible to play Sunday Social T20 cricket without an additional registration.
Players who register for the Sunday Social T20 League only will have priority in selection over players in other grades who make themselves available for this grade.
Presidents and Over 40 registration entitles players to be eligible for any senior grade of cricket if selected.
By registering I:
give permission for any images taken while playing or representing Hibiscus Coast Cricket Club to be used for Facebook and other promotional uses.
acknowledge that I have read and accept the club's code of conduct.
give permission for my child's name to be registered with North Harbour Cricket, Auckland Cricket Association and NZ Cricket databases.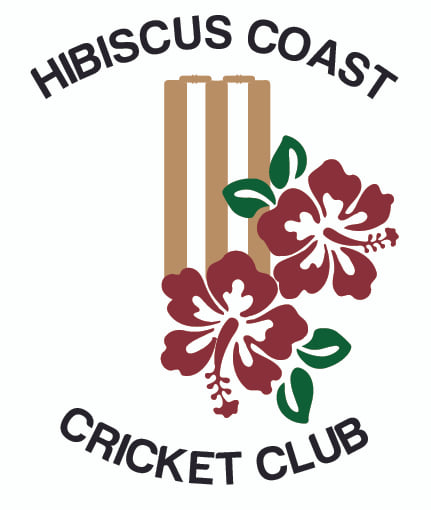 Our commitment:
Our club supports an open and fair process for the selection of teams. Selection will be based on clear criteria that are communicated to all players.
Selection Committee Core Responsibilities
Ensure players are informed about and understand the selection criteria and processes.
Make fair and unbiased decisions based on the selection criteria.
Selection Criteria:
Registration completed and subscriptions up to date
Training Attendance
Commitment and Attitude
Performance and Skill
Selection Guidelines:
A player promoted up to a higher grade should be used in the same capacity as they would be in their normal grade. For example, a batsman promoted to a higher grade should bat within the first eight batting spots and bowlers should be bowled. However, if a player is selected purely as a fielder, this should be communicated beforehand with said player and he would have an opportunity to refuse selection.
The Selection committee prior to the publication of the teams will advise all players, who are promoted or dropped, by either verbal advice, text message or email.
Teams selected on a Thursday after practice. Players notified no later than Thursday.
Player Unavailability
Death in the family or close relation
Require 2-3 week pre-arranged notice for weddings, travel for work and similar situations
Any short notice unavailability may mean you will be dropped from your current squad
Communication
Use of Facebook to keep players up to date with selection and venues, as well as other team news.