Local Facilities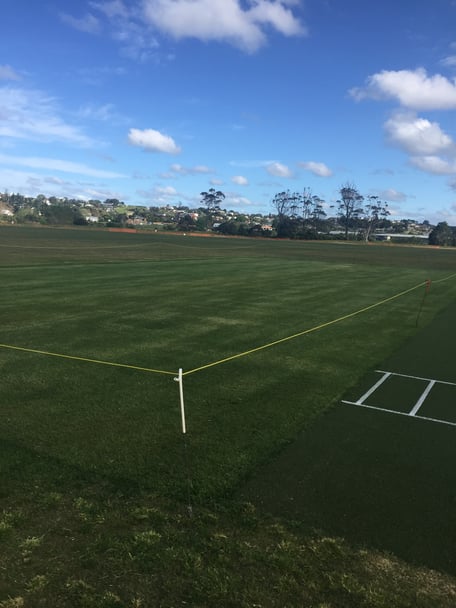 Home ground
Metro Park in Millwater is the home ground for our Senior teams.

Metro Park features two full-sized cricket grounds each with grass and artificial wickets and a third full-size ground with an artificial pitch. All three cricket fields will be in use over summer and unlike many other grounds, the cricket fields at Metro do not overlap!
The other local/home cricket grounds HCCC teams play on are Gulf Harbour Reserve, Stanmore Bay Park, Victor Eaves Park (Orewa), and Silverdale War Memorial Park.
Training Facilities
Outdoor Nets
Over the 2018 winter, new outdoor nets were installed at Metro park in Millwater. The practice nets feature four lanes with ample run-ups for senior members and allow for two teams to practice at once. Metro Park will also be available for open wicket sessions and for fielding practice to take place.

These new net facilities are a real improvement for the club and the facility is something we hope will cater to all members and is a huge step towards offering first-class facilities to all local cricketers.

Other outdoor nets are available at Stanmore Bay Park and currently, Victor Eaves Park (Orewa).